Brian Guth is a Mortgage Broker and the Owner of Westside Mortgage Group.
With more than 20 years of experience in real estate investing and finance, Brian possesses an unsurpassed passion for the business that he enthusiastically shares with each of his clients. "Nothing is more rewarding than seeing the sheer joy and excitement when a client closes a deal." Brian has helped thousands of people purchase homes and investment properties. The process can be intimidating at times, but Brian's creativeness,  attentiveness and care keep his clients comforted and well informed. This coupled with his resourcefulness, Santa Monica knowledge, and expertise in finance truly set him apart. Electing to work with Brian ensures the assistance of an expert in home financing and real estate, in addition to a conscientious individual devoted to your needs and expectations.
P.S. – we are closing Purchases in 14 – 21 days and can do 10% down to a loan amount of $3m…and close in 21 days or less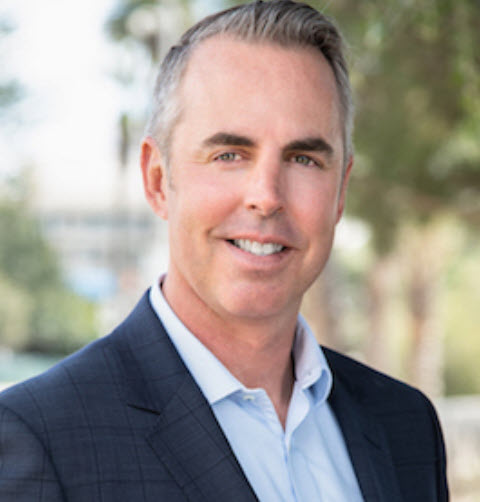 Over 20 Years Reputation for Excellence
Brian has over 20 years in the mortgage industry and has a unique relationship with a wide variety of Mortgage Lenders to find the right interest rate and loan program that suits your needs.
satisfaction GUARANTEEd
Our number one goal is to help you save money and make you a happy customer
TOP-RATED SERVICES
We provide personalized services and we care for your well-being
battle-TESTED broker
Brian's unique associations with lenders and bankers insures his success.
Our most popular mortgage products
We handle a wide range of mortgage products
JUMBO MORTGAGES
Jumbo mortgages, or jumbo loans, are those that exceed the dollar amount loan-servicing limits put in place by GSE's Freddie Mac and Fannie Mae.This makes them non-conforming loans. As of 2018, these limits are $453,100 in all states except for Alaska, Guam, Hawaii, and the U.S. Virgin Islands where the limit is $679,650. limits.
VA LOANS
 These loans provide veterans with federally guaranteed home loans requiring no down payment. The VA Loan Program was designed to provide assistance for veterans and their families with the dream of home ownership.  This program has made it a reality for millions of our veterans.
EZ QUALIFIER / NO DOC
Getting a mortgage when you're self-employed can be tricky. Your loan officer may suggest a no-income verification loan. Also called a no-documentation mortgage, these loans require less paperwork to get approved and may get you to closing faster than a fully documented loan.
INTEREST ONLY MORTGAGES
    This type of mortgage is when only monthly payments are made payments do not include repayment of the principal loan amount for a specified time period.
ADJUSTABLE RATE MORTGAGES
These loans have an interest rate that may adjust during the loan term. Typically, this type of loan has an interest rate that is fixed for a beginning time period and then it adjusts depending on the current conditions of the market.
FHA LOANS
These loans are insured against default by the (FHA) or Federal Housing Administration.
Call Brian Today!
Contact us through the form or via these following channels for a free, no-obligation consultation.
Visit our main office
100 Wilshire Blvd Ste 700, Santa Monica, CA 90401
He was professional, supportive, and extremely thorough! Absolutely couldn't have felt any more secure in every part of the loan process because we knew this man was by our side!! He made himself available to communicate with us through texts, phone calls, and in person several times a week, including weekends and late hours. His kindness and patience in answering every single question made us feel reassured throughout the whole process. His knowledge and professionalism secured our loan earlier than expected and we were able to buy our dream home. Would recommend him again and again!
Jacqueline L.                         Our Reviews on Zillow

"Brian has been great to work with. He really knows his stuff and works hard to make it happen. And he's a great guy that really cares about getting you the best deal + he got me a 21 day escrow! Highly recommended!!!"
– Kenny P.

"We really enjoyed working with Brian and his team and they always gave us a peace of mind knowing that they were always on top of things. Thank you Brian."
–Dale F.

"In this climate of multiple and cash offers, it was a bit intimidating to plunge into the mortgage process. One of the conditions of my accepted offer was to close in 21 days. Brian Guth and his team smoothly handled the mortgage paperwork and approval process, and we closed within 17 days! My highest recommendation."
–Amy R.

"Brian was instrumental in getting me locked in with a favorable 30-year fixed re-finance mortgage rate. Without his diligence, I would not be sitting pretty with a 3.625% interest rate on a 30-year fixed jumbo loan with no points. Brian was also my mortgage broker for my the first loan for my house, a 7 year ARM. I was so happy with his work, I hired him for my re-finance and I could not be happier with my decision. If you need a mortgage broker, look no further – Brian Guth is the man!."
–Matt E.

"We have three existing homes, just started a new job, and wanted to buy another home but didn't want to be contingent on the sell of our existing homes. That's a lot of take in as a lender when you're not indepently weathy, but Brian made it happen."
– Lilly C.

"Brian did a great job on my refi. He has also helped quite a few of my clients. I've been selling real estate for more than 20 years and I have consistently used Brian as my number one referral before loans."
– Jasan S.

"Brian and his entire team were remarkable! The best, most responsive service we have ever received from a mortgage lender. We HIGHLY RECOMMEND Brian and his team!"
– Mike H.

"Brian is efficient in getting my pre-qualified letter in 24 hour notice! His work is speed lightning and he is honest with what he can do for you. No BS and helped me purchase my home knowing the urgency of my situation. I really appreciated that he worked diligently to get the best rate for me down to the last hour. Super happy with Brian's work."
– Ischia C.
Apply for a Mortgage Online in Minutes!
Use our FREE, secure, online loan application to
jumpstart the loan process and lock in a low mortgage rate.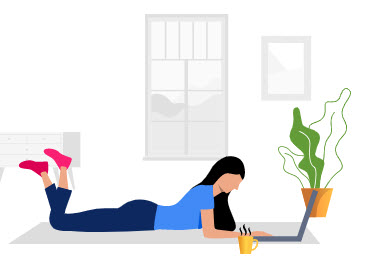 Our company has been based in the Los Angeles area for over 17 years. With a team of highly-qualified and experienced professionals, we've successfully secured hundreds of mortgages per year.

Seven Days a Week 7AM-7PM
For informational purposes only. This is not a commitment to lend or extend credit. All loans are subject to credit approval. Westside Mortgage Group powered by Nationwide Loans, Inc registered in California | 701 Palomar Airport Road, Suite 300, Carlsbad CA 92011 | (800) 540-3909 | NMLS #1799965 | State Licenses | NMLS Consumer Access | Privacy Policy | Equal Housing Opportunity